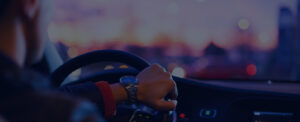 T & S TAXIS
TENBY & SAUNDERSFOOT
Based in Tenby & Saundersfoot Established 2020 T & S (Taxi Services), pride themselves on providing their customers with many excellent Taxi services combined with outstanding value together with cheap taxi prices. Payment by cash, All cards, Apple and Android pay.
Book Now

Download our app
Become one of our customers and join the many active riders. A Taxi in the palm of your hand.
Download
Airport Transfers
Whether your off on holiday or on business, make sure your journey starts and ends in comfort and safety with our airport transfers service. Aswell as taking you to the airport, we will pick you up on your return, with the facility to track your flight arrival time.
Our Services
Tenby Tenby & Saundersfoot Taxis providing reliable taxis to Tenby & Saundersfoot. We are also one of Pembrokeshire leading cruise terminal & airport transfer taxi providers. T & S Taxis is a leading hackney carriage taxi operator for Tenby & Saundersfoot and the surrounding towns and villages - including Manorbier, Kilgetty, Penally, Lydstep, Begelly, Jameston.
T & S Taxis offers Airport Transfers via Taxi between Pembrokeshire and any mainland airport in the United Kingdom. This includes - Cardiff Airport, Bristol Airport, Heathrow Airport, Gatwick Airport, Manchester Airport & Birmingham Airport.
With plenty of luggage space in our vehicles, this is an ideal way to start your cruise holiday. Our fare calculator page will help you get a price quote for your journey.
T & S Taxis has been serving Tenby for 5 years you will find our Taxis on the ranks outside Sainsburys & in Tenby Square ( High Street) - Tenby is a harbour town and resort in southwest Wales. It's known for its 13th-century town walls and its stretches of sandy shoreline, including Castle Beach. The ruins of Tenby Castle are on a headland overlooking the harbour. Exhibits at Tenby Museum and Art Gallery include a 16th-century wrought-iron cannon.
T & S Taxis has been serving Saundersfoot for 3 years you will find our Taxis on the ranks outside the Arcade & outside the Boat House - Saundersfoot is a large village and community in Pembrokeshire, Wales. It is near Tenby, both being holiday destinations. Saundersfoot lies in the Pembrokeshire Coast National Park and on the Pembrokeshire Coast Path. The village population was 3,361 in 2011. while the community had a population of 2,628
Pembrokeshire is a county in the south-west of Wales. It is bordered by Carmarthenshire to the east, Ceredigion to the northeast, and the rest by sea. The National Park occupies more than a third of the area of the county and includes the Preseli Hills in the north as well as the 190-mile (310 km) Pembrokeshire Coast Park Historically, mining and fishing were important activities, while industry nowadays is focused on agriculture (86 per cent of land use), oil and gas, and tourism; Pembrokeshire's beaches have won many awards.
Reasons To Choose Tenby & Saundersfoot Taxis
Friendly & Caring Drivers
Our priorities are to provide customers with a reliable, safe, prompt, friendly and courteous taxi service at all times as well as value for money. All our staff are fully trained and our drivers are badged and all dbs checked – ensuring they can provide the standards we insist upon.
Why Choose Us
Contract Work No Problem
We work with many company's around the UK one of our main providers is our shipping contacts so if your looking to deal with us we are very happy to help and we have competitive prices we are on call 24 hours a day, seven days a week, 365 days a year your taxi is ready for you whenever you need it.